Return to product strength, Shape new business format| 2019 China Natural Health Products Industry Conference successful
date:2019-10-31
browse:(621)
Keyword: China Natural Health Products Industry Conference
On October 23-25, 2019, the 11th China Natural Health Products Industry Conference was held in Xi'an, hosted by Herbridge and CCCMHPIE. The conference attracted more than 800 participants,the following is part of the report of this conference.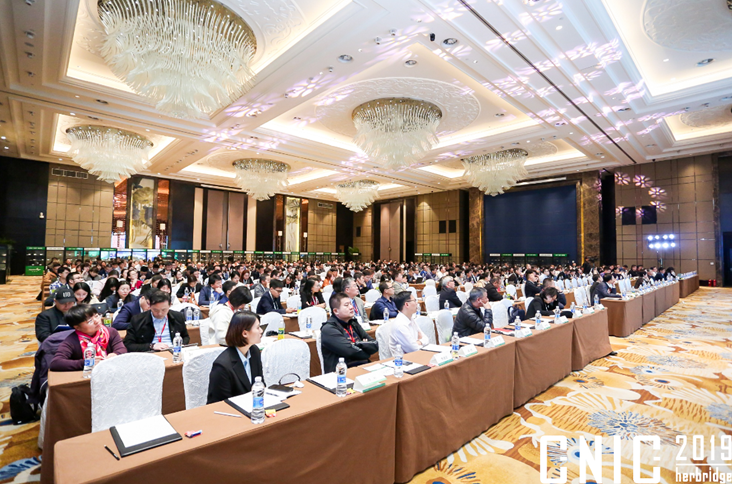 Chinese market is becoming more standardized and health products are embracing new opportunities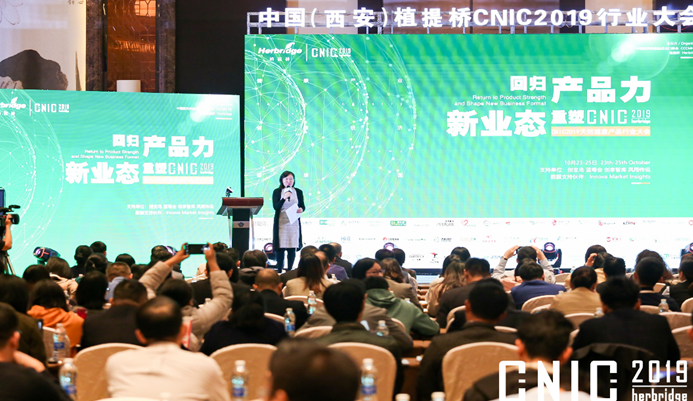 Gloria Zhang, General Manager, Herbridge
Gloria mentioned that the "100-day action" is the 2019 China's great health industry has undergone extremely strict supervision, the industry was in a period of major changes that had not been encountered for many years.
The conference called on the industry's outstanding enterprises to reach the following consensus:
Consensus 1: Return to product strength, making products that are truly effective and can withstand scientific and market validation
Consensus 2: Shaping the new business format, and optimizing marketing and channels under regulation and laws
Consensus 3: Consumer trust, to be a benchmark enterprise with good product that consumer can trust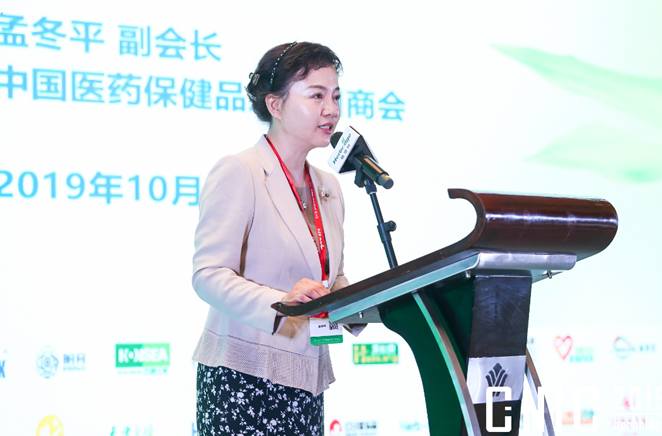 Dongping Meng, Vice President, CCCMHPIE
In 2018, China's imports of natural health products reached US$3011.7 million, and Australia overtaking the US with 22.3% become China's largest importer, followed by the US, Germany. Among registered (blue hat) products, immunity enhancement is the highest proportion of health food, probiotics and sub-sectors are gaining increasing attention.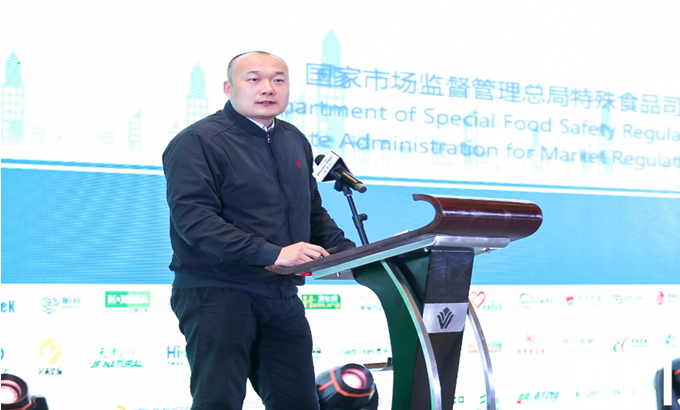 Chao Wan, Division Chief, Special food supervision department registry office, State Administration for Market Regulation
Wan pointed out that health food ingredients catalog will continue to expand in future, the government will give full play to the advantages of social resources scientific research, to solve the lack of a single government-led scientific research force. Not only inherit the traditional Chinese medicine health theory, but also fully apply modern biomedical technology, encourage the development of new functions.
Serena Li, Business Research Director, CBNData
In the cross-border consumption market, health food/dietary supplement food is the main category of online consumption, followed by nourishing nutrition. Dietary fiber has become the most popular health food type among Chinese consumers, and the market popular of collagen and enzyme has increased. Australia, US and Japan have become the most popular imported health food products.
R&D Chain|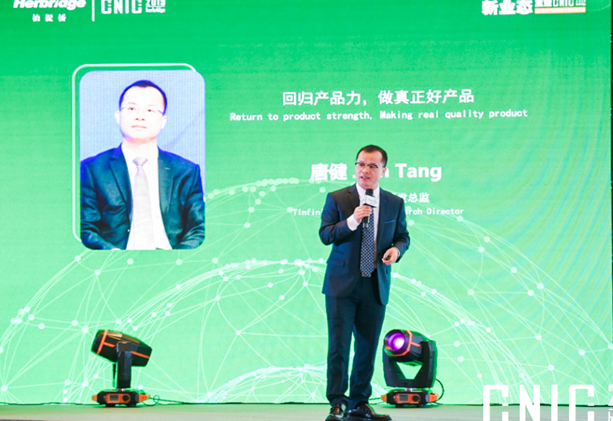 Jian Tang, Product Research Director, Infinitus
Tang put forward the NMD4 method taking the Infinitus's uric acid lowering food and adult eye care products as examples, making an in-depth analysis of consumer Needs, basic knowledge and technical mechanism checking , deviation analysis , technical breakthrough point and product development and design.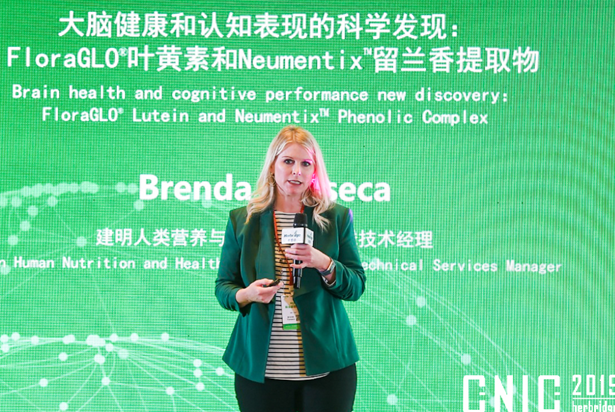 Brenda Fonseca, Senior Global Technical Services Manager, Kemin Human Nutrition and Health
Brenda Fonseca shared two functional ingredients: FloraGLO lutein and Neumentix spearmint extract, which can improve focus and working memory, promoting the development of the Chinese market.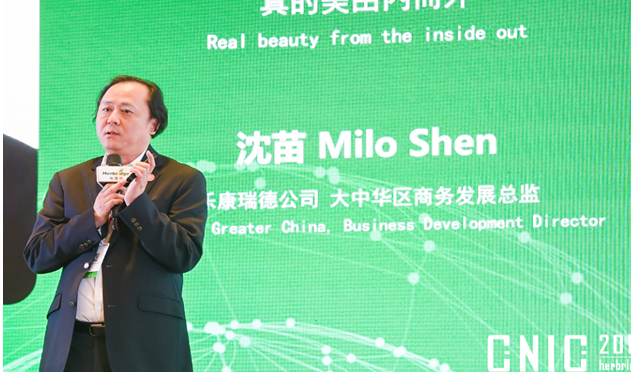 Milo Shen, Greater China, Business Development Director, Lycored
With the popularity of oral beauty, the concept of skin care from the inside out began to be accepted by people. Milo Shen showed the research progress of lycopene in skin care in detail, and provided the skin with the beauty from the inside out with scientific research.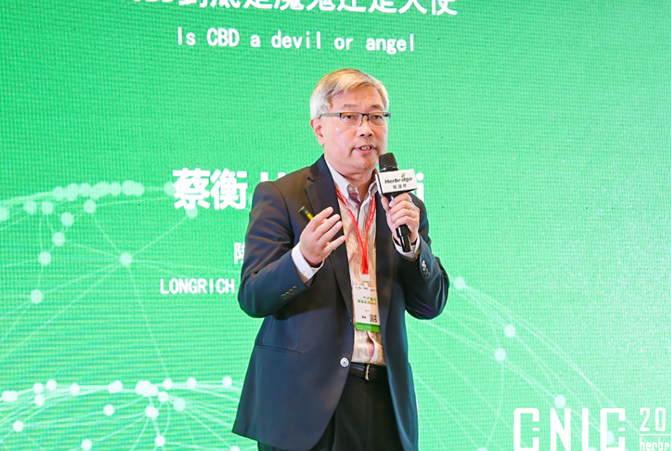 Harry Cai, General Manager, LONGRICH GROUP
Cai mentioned that CBD development and application, national policies and regulations. CBD in food, health care products, cosmetics product development still has high potential, but countries need to further loosen the CBD policy.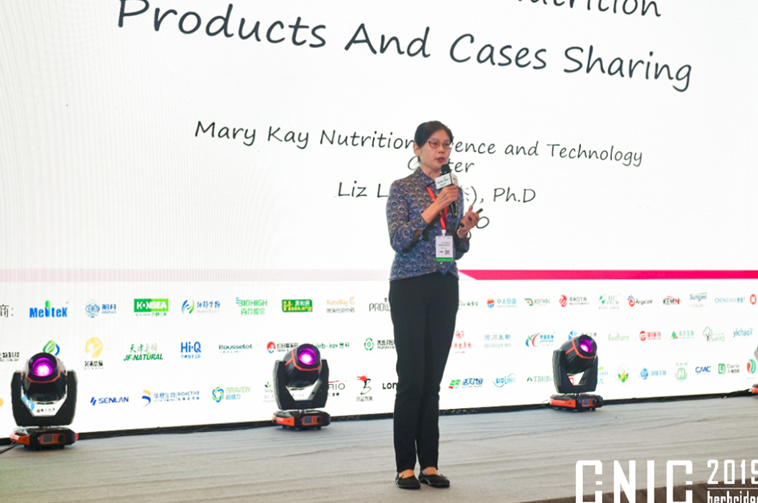 Liz Li, R&D Director, Marykay(China)

Liz Li mentioned that philosophy of nutrition products and cases sharing, taking the Marykay's two new Probiotic solid drinks and LycoPink Combo as example. Probiotic is centered on the restoration of intestinal microecology, and uses five strains of bacteria to colonize the whole intestinal tract with 3D, which is beneficial to the two-ways regulation of immunity and intestinal health. Lyco-Pink Combo is centered on oral beauty, Pink has antioxidant effect with green tea extract as the main ingredients, Lyco soft capsule can enhance immunity.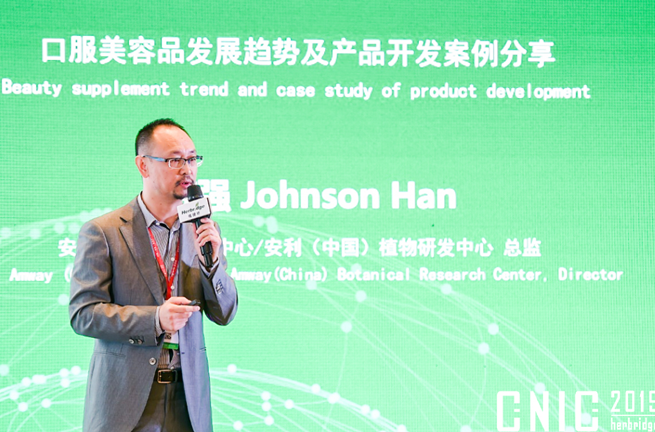 Johnson Han, Amway (China) R&D Center/Amway (China) Botanical Research Center, Director
Han briefly introduced the development trend of oral beauty products at home and abroad, focusing on sharing "Nutrilite collagen peptide drinks". This product uses a unique formula of soy protein peptides and collagen peptides and chrysanthemum extract.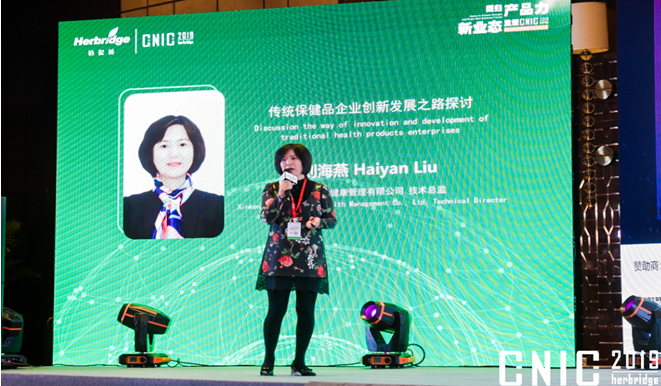 Haiyan Liu, technical director, Xinkong International Health Management Co., Ltd
Although the scale of China's health food is very large, but there is still a gap in quality with international products. Traditional health food companies need more innovations, such as organizational change based on new retail, research and development model based on consumer and technology development.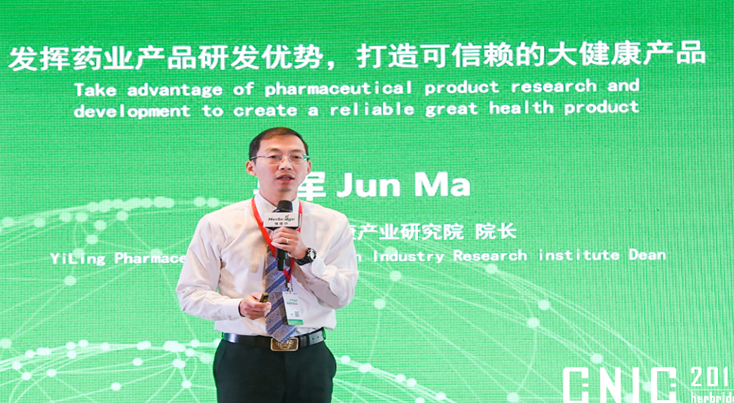 Jun Ma, Dean, YiLing Pharmaceutical Great Health Industry Research institute
Ma pointed that using the unique operating mode of "Theory-Clinical-Research-Industry-Teaching", YiLing sets up an innovative technology system for the research and development of new drugs guided by the innovation of Chinese medicine and disease theory.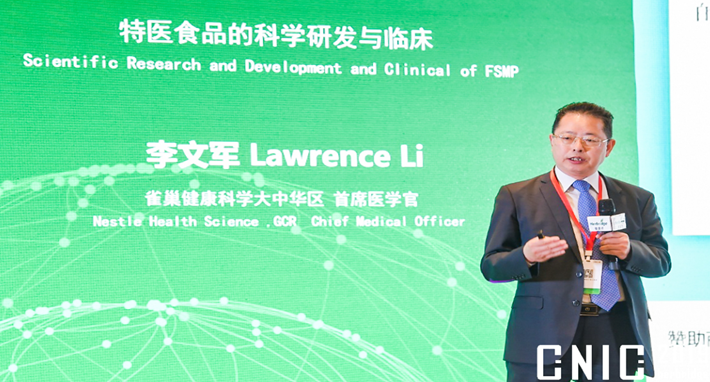 Lawrence Li, Greater China Chief medical officer, Nestle China
Li shared the scientific R&D of special medical infant formula——the prevention and treatment of milk protein allergy, exploring scientific methods for the production of liquid or powder formulations designed for the special nutritional needs of infants (0-December) with special medical conditions such as special disorders, diseases and medical conditions.

Marketing chain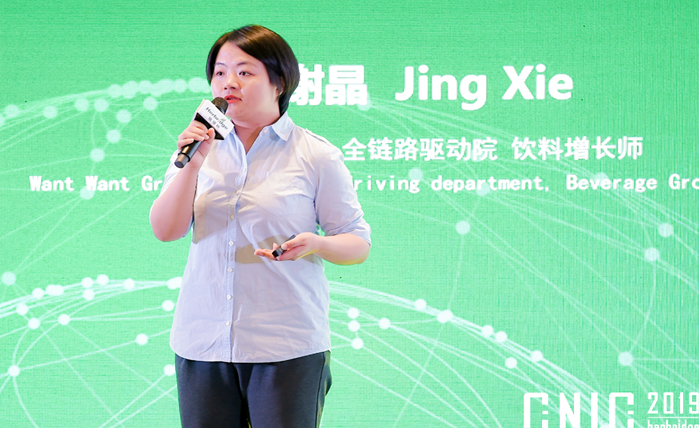 Jing Xie, Beverage Growth Manager, Full Chain driving department, Want Want Group
Sleep food has facing new opportunities in China, Wang Wang Group launched a new product "Dream Dream Water" has the role of improving sleep in 2019. Ms. Xie shared the innovative features of the product and the way of marketing.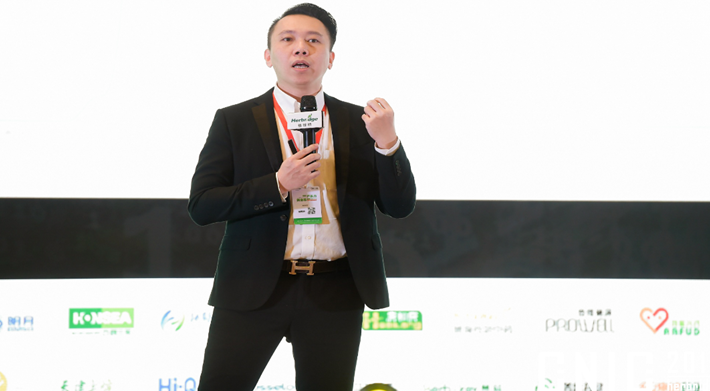 Hanxun Chen, New media experts, Youyong consult founder
Chen points out that the brand advantage that mainstream beauty makeup builds up by virtue of extensive layout channel is dispelled in internet environment, which brought new market opportunity to new creation brand. Once the brand crosses the boundary, it will create a "cute image", which is a good social currency.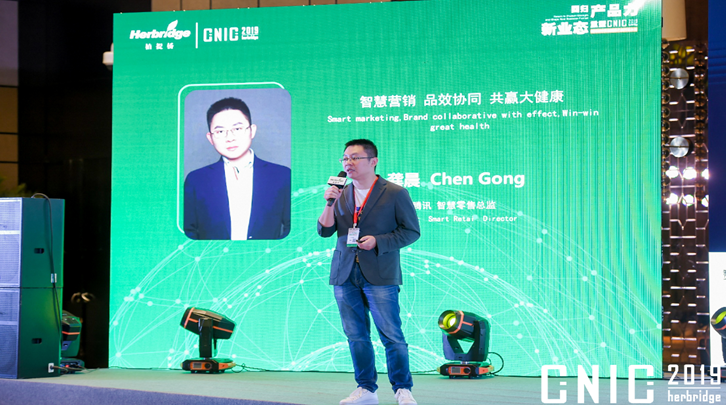 Chen Gong, Smart marketing, Tencent
Chen used many cases to explain the two ways of synergy in the digital era of retail: Digitalization of advertising + Space; Interaction of advertising + offline retail channel/Online social e-commerce.
Capital chain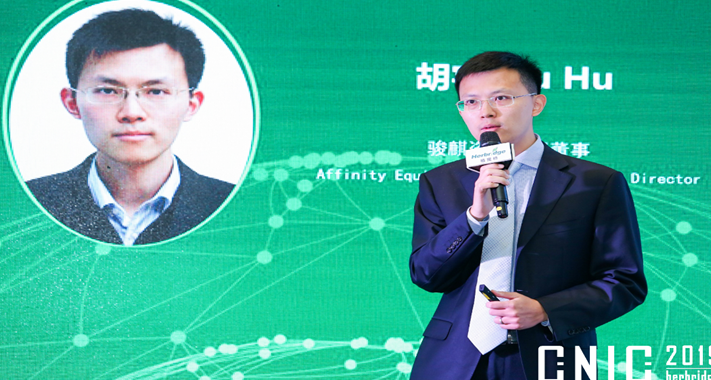 Yu Hu, Executive Director, Affinity Equity Partners
Hu introduced the acquisition capital from the perspective of the capital side to help enterprises create value in many ways, including help entrepreneurs achieve a balance between development capital and operational risk, help platform enterprises integrate industries.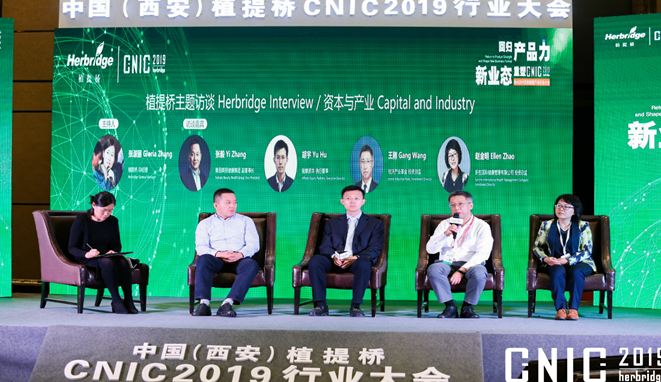 This session set up a theme interview (Capital and Industry), participants in the discussion included Yi Zhang, YuYuan Beauty Health Group Vice President,Yu Hu, Executive Director, Affinity Equity Partners, Gang Wang, Investment Director, Jiawo Industry Funds, Ellen Zhao, Investment Director, Xinkong International Health Management Co., Ltd.
Supply chain |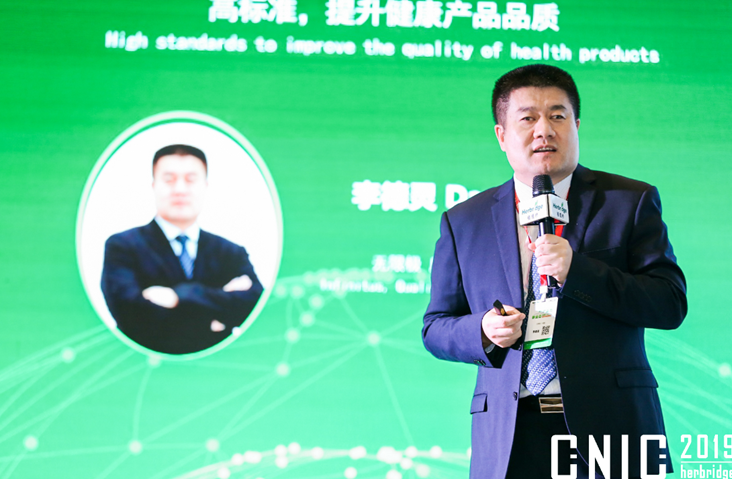 David Li, Product Supply and Quality assurance Director, Infinitus
Li mentioned that high standards are the key to improving the quality of health products. From the supply of ingredients to product design, and then the later product manufacturing, testing management, logistics services, customer service, we need implement the whole high standard of quality management standards.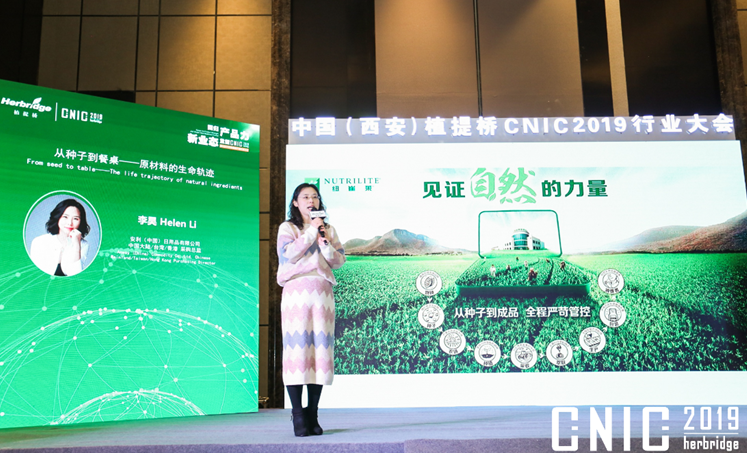 Helen Li, Amway (China) commodity limited company, Chinese Mainland/Taiwan/Hong Kong Purchasing Director
Chinese consumers have a high degree of awareness about Amway Nutrilite product, Helen Li take this as background to introduce from seeds to finished products, the whole strict control of the guidelines. Full control lies in the control of things, people and production, from seed to finished products from the entire traceability system.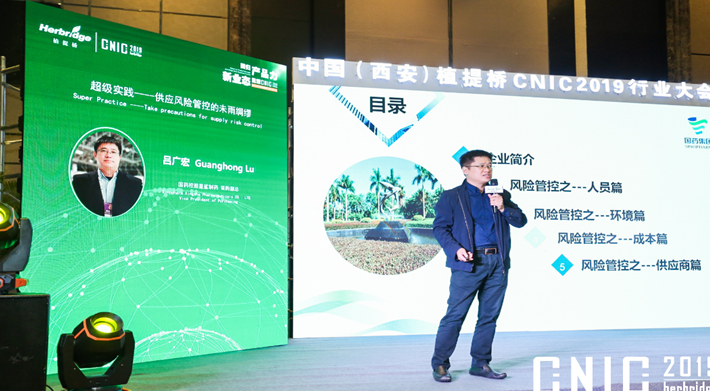 Guanghong Lu, Vice President of Purchasing, Sinopharm Xingsha Pharmaceuticals CO., LTD
Lu described the super practice of risk control from different aspects. Environment risk included safety, environmental protection, supply and demand relationship, capital intervention and monopolistic, industry regulation risk. Cost risk included joint procurement bidding. Supplier risk included sourcing qualified and sustainable ingredients suppliers.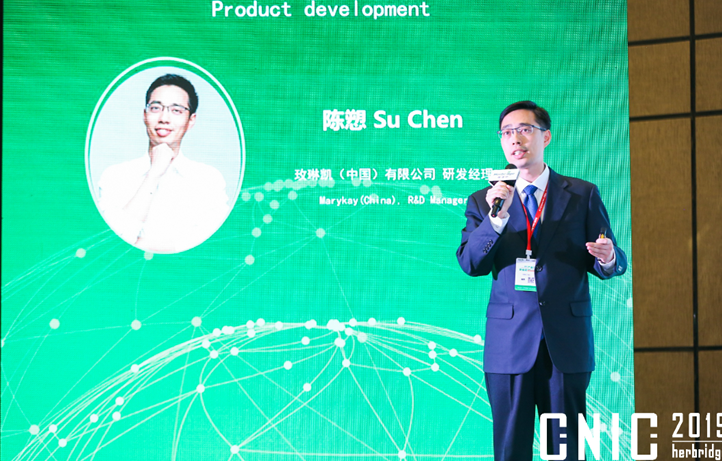 Su Chen, R&D Manager, Mary kay(China)
Chen talked about the key role of high quality in the research and development phase in the guarantee of nutrition. First, evaluated the ingredients, including regulations, technology, process/safety, and select the right partner. Second, the technology and safety of end products are controlled, involving ingredients, extraction, formulation innovation and control, product risk.
Function food + beauty food |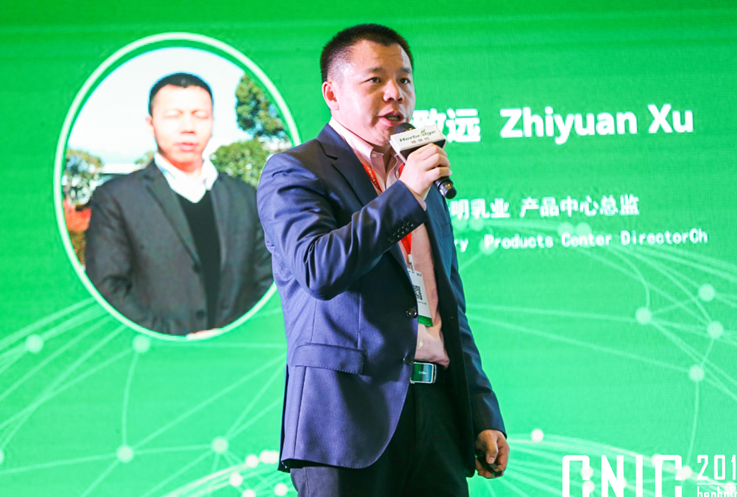 Zhiyuan Xu, R&D Director,Bright Dairy
Xu talked about the development direction of China's functional dairy products includes muscle growth and hypomyopathy, activity supplement protein demand, heavy metal pollution, intestinal health, air pollution and respiratory health.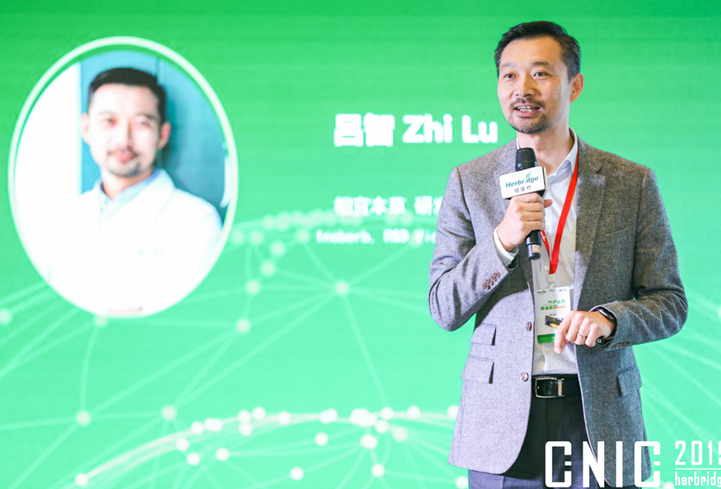 Zhi Lu, R&D Vice President, Inoberb
First, internal medicine and external use of the traditional medicine has been passed down for thousands of years. Second, the helping of modern science and technology can be more accurate research and development products. Finally, the inner and outer oral product has a lot of market space.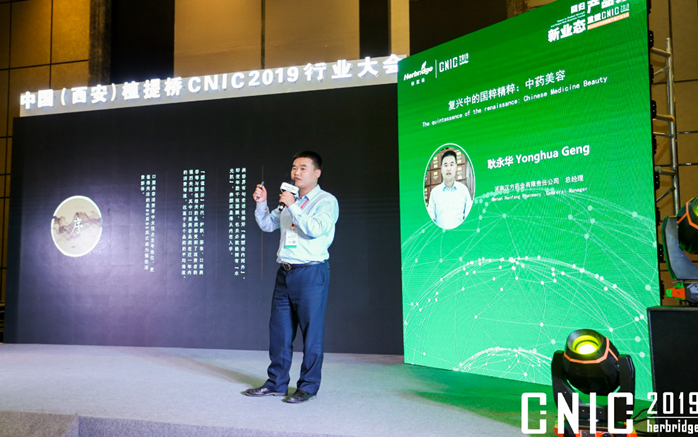 Yonghua Geng, Genreral Manager, Henan Hanfang Pharmacy
Geng pointed that the Chinese consumers has accepted the concept of "inside to support the beauty", but the current facing three major pain points, which requires the common cooperation of the industry, enterprises and consumer sector.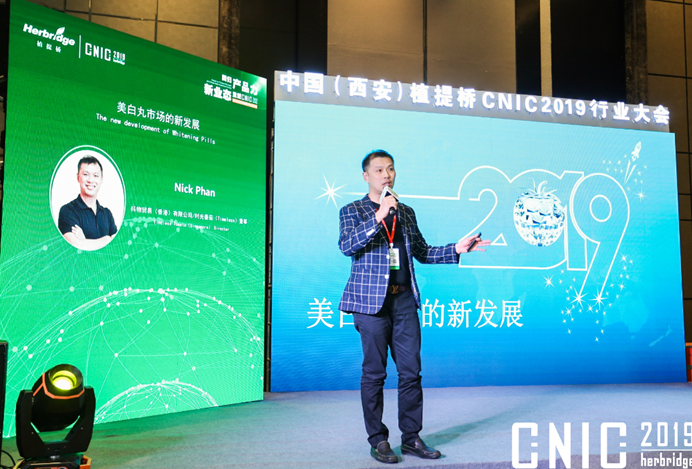 Nick Phan, DOLWORTH MARKETING(HK)LIMITED/Timeless Chairman
White tomatoes can bright skin and more safe than common antioxidants. Timeless whitening pills made from white tomatoes as ingredients have passed clinical research tests, with anti-aging, whitening and other effects.
China Natural Health Products Industry Conference name in 2020 will change to be Asiaceutical Summits.
We look forward to meeting you in Asiaceutical Summits 2020!