CNIC2019 preview: return to product strength and shape new business format
date:2019-06-14
browse:(989)
Keyword: CNIC 2019 product strength new business format
CNIC 2019 preview: return to product strength and shape new business format
Health Industry, Health Economy and Health China
Conference Theme: Return to product strength and shape new business format
Date: October 23-25, 2019 (3 days)
Location: Xi 'an, China
Impacted by the "100-day supervision action", China's health product manufacturers have to face unprecedented regulatory and compliance pressure for market clearing up. On the one hand, "long-term supervision" is coming; on the other hand, the consumption trend is irresistible. Where is China's professional health products market heading into 2019?
In which aspects will the"100-day supervision action" promot the industry's development and expected upgrading in the future?
*Professionals believe that the "100-day supervision action" is beneficial to the industry's overall development. Although we need to accept the slowed industry growth in the short term, it is of great significance to expel the bad players and improve the fairness.
*Bad behavior enterprises were heavily fined, which also made the entrepreneurs with conscience and professionalism rethink deeply in the sales figures, which are rising too fast.
*R&D style enterprises have realized that they should focus more on product strength and produce products with real efficacy that can withstand both scientific and market verification.
From 2009 to 2019, the CNIC conference that Herbridge contributes to the industry every year involves the standardized development of functional ingredients as well as the sustainability and efficient connection of the professional health products' whole supply chain, etc. We have forecasted and witnessed the popularity and development of many new functional ingredients and the persistent efforts of excellent terminal enterprises pursuing product safety and quality. CNIC2019 invites you to witness how the research and development chain and supply chain become more professionally under the new circumstances, that is, consumption upgrading and stricter supervision.
With professional product development and channel construction both strengthened, in the future, China's health product marketing channels will be dominated by direct sales, e-commerce (cross-border e-commerce, domestic e-commerce) and drugstore channels (including drugstore's own brand). What kind of dark horses will emerge? CNIC2019 will discuss new formats, ideas and opportunities for marketing and channel development together with industry practitioners.
Combining platform and Internet thinking, health product development is on the road of standardization and is increasingly self-disciplined. How to help enterprises achieve new business model transformation and plan for overall strategic planning with the support of external resources? In the future, investment and financing will be a driving force from another dimension and is also an important topic of CNIC2019.
Herbridge has been focusing on the health industry's professional development and iterative process for more than ten years.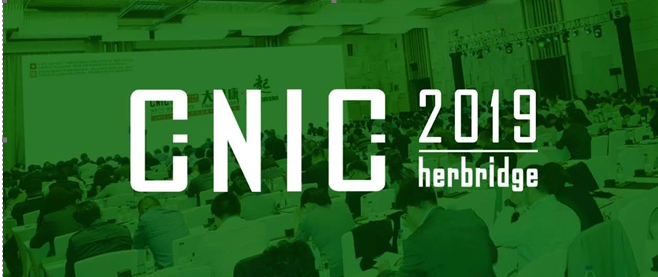 Return to product strength and shape new business format----CNIC2019 China Natural Health Products Industry Conference will be held on October 23-25, 2019.
1.CNIC 2019 Agenda

CNIC2019 is a three-day event that will include the main conference and four vertical segments: the R&D chain A&B, the supply chain A&B, the marketing chain A&B and the capital chain A&B. In the meantime, multiple activities will be held: the Innovation Release, the Chairman's Summit and the Innovation Release Award Ceremony.
The Main Conference
Both Policy changes and increasingly diversified marketing channels remind us to return to the professionalism and the science of products, while enjoying the demand dividend in China's great health era. CNIC2019 will focus on "Return to product strength and shape new business format". Hot topics such as product specialization and scientific development, marketing channels remodeling, and consumer trends upgrading, etc. will be presented at the main conference.
┃The Research and Development Chain

Scientific research and R&D innovation are regarded as a continuous driving force for the development of enterprises. Both product innovation and scientific research innovation are consumption-oriented. How to grasp the opportunities in brain health, digestive health, joint health, oral beauty, weight control, sports nutrition,etc.? How to provide solutions for aging, child nutrition, woman's health, chronic disease management, etc.? These hot topics will be discussed in the research and development chain section. In addition, product is the fundamental factor for marketing while quality control is the basis to ensure profit. In this section, International large enterprises will also share with the audience on how to control the top priority factor "quality control".

Featured forum: matchmaking meeting for production, study, research and financing
┃The Capital Chain

Capital is an important link in the industry's high-speed development. Its importance in health product industry can be seen in the capital operation brought by the recent upsurge in CBD. CNIC2019 will also focus on how to leverage capital and increase the positive attraction of capital, so as to enhance the enterprises' optimization ability and enable the excellent enterprises to create "new species" in the professional health product field.

┃The Marketing Chain

After decades of development, many foreign dietary supplement markets have become mature and stable, but China's nutrition and health care market is still constantly vibrating. After strict management on direct selling and high pressure market regulation, who will evolve and capture the stock market of $100 billion?
In the rising of new consumption, new consumers, new retail concepts and the massive growth of new products, who will create and grasp the next opportunity to open up an immeasurable incremental market? More cases can be expected in CNIC2019.
Special section 1: product innovation case release

Innovation is the driving force of enterprise development, and continuous innovative products are fresh blood injected into the market. Place your product in the testing area of demand, abandon the gimmicks, leave only essence of enterprise innovation! In this special section of CNIC2019, Herbridge will provide you with a platform to present your innovation.
Featured event: "New power 2019" special roadshow
Special section 2: Chairman's summit (for thoughts sharing)

With the development of the industry, technology upgrading and service upgrading, enterprises are seeking better development and ways of transformation. For a functional raw material company, how to transform business model from simply selling products to providing functional food formula service? What problems should traditional pharmaceutical enterprise pay attention to during transforming into a health products company? How should a health product enterprise transform from a pure product provider to a health system manager... many opinions can be deeply exchanged and learned at CNIC2019 chairman's summit. Let's get inspired by the deep discussion at the decision-making level, and also the deep exploration of sustainable development.
2.CNIC2018 Guest speakers
(The ranking of guests is in no particular order. Some guests' positions may be changed)
Zheng Qunyi, Herbalife China, President
Meng Dongping, China Chamber of Commerce for Import & Export of Medicines & Health Products (CCCMHPIE), vice president
Tang Sheng,China E-Commerce Association,Vice Chairman, China cross border e-commerce Professional Committee, Secretary General
David Zhang, Joywin group,President,CCCMHPIE Herbal Ingrdients Association Chairman
Mike Greene, CRN, Senior Vice President
Queenie Sheng, VP of Nu Skin Mainland China Marketing
Michel Horn, European Health Products Manufacturers Association, President
Johnathan Han, Amyway R&D Director
ZongyuanZou, Engineer of Evonik Specialty Chemicals (Shanghai) Co., Ltd.
Harry Lee Greene, MD
Yanmei Li, BGG, General Manager
Sharon Fu, By-Health, Q&A Director
Jenny Ju, Nuskin, CS Q&A Director
……………
3.More on-site photos from CNIC2018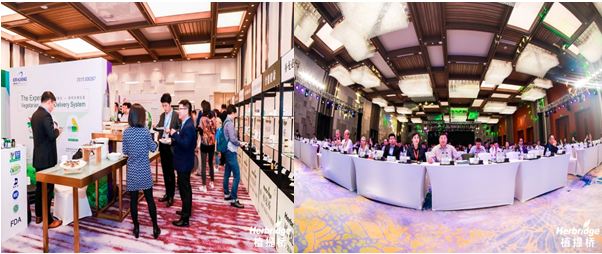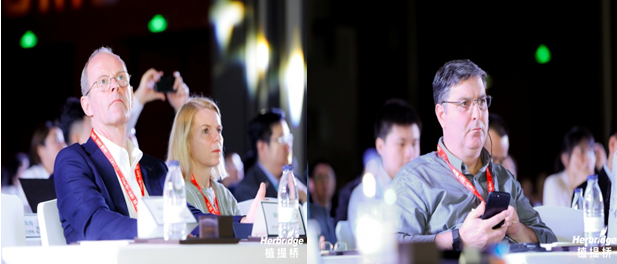 4.CNIC2018 exhibition area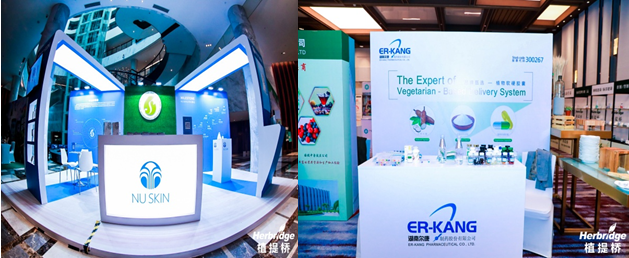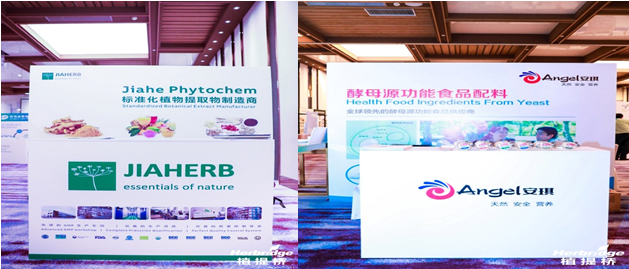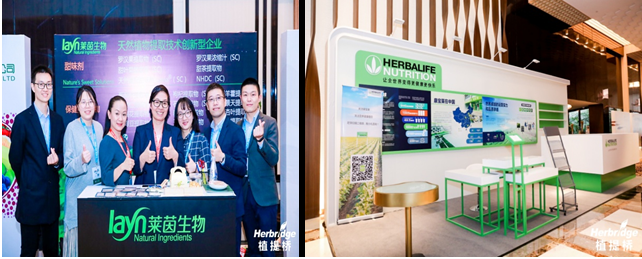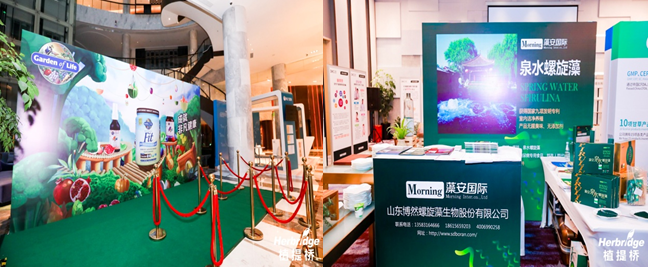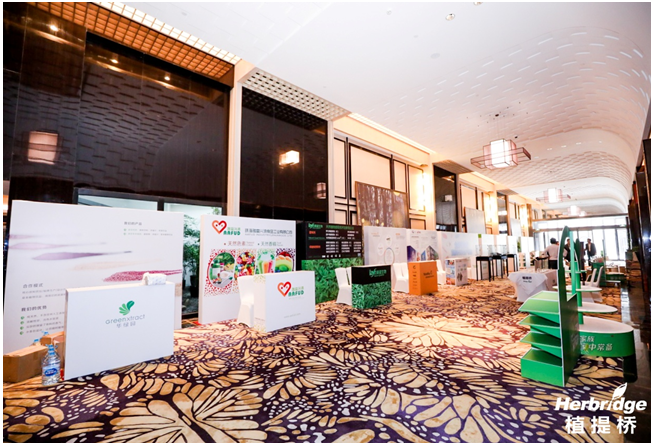 5. CNIC2018 sponsors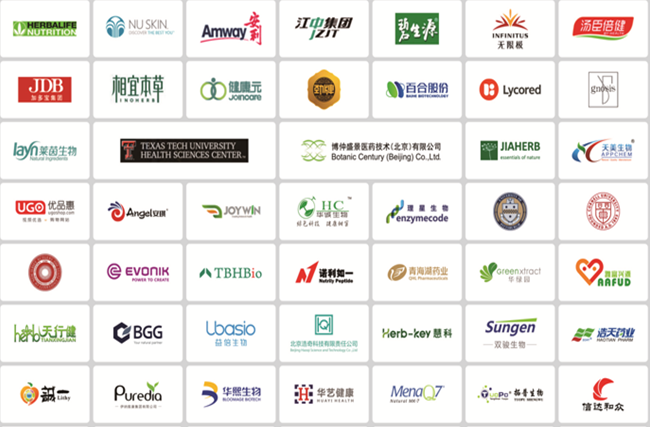 6. CNIC2018 special nominated enterprise partners
Chuangbiandao, Lanmeihui, Bijixia, Tencent Video, Uncle Leo Relationship School, etc.

7. CNIC2018 media partners

8.CNIC2018 highlights:post-meeting review
9. CNIC2019 enterprise partners (continuous update)