State Administration for Market Regulation plan to cancel multiple claims of health food
date:2019-04-08
browse:(450)
Keyword: State Administration for Market Regulation,multiple claims
On March 28, the state administration of market regulation issued a notice to solicit opinions on the adjustment of the health claims of health food. Now the notice is as follows:
1."First batch" adjustment functional claims expression of the health food
Some of the existing health function claims that although it conforms to the regulatory position and health needs of health food, but there is a problem of inaccurate expression, which is easy to be used by false or exaggerated propaganda, misleading consumption. In order to make the function claim more accurate, it is recommended to adjust part of the health function claim expression.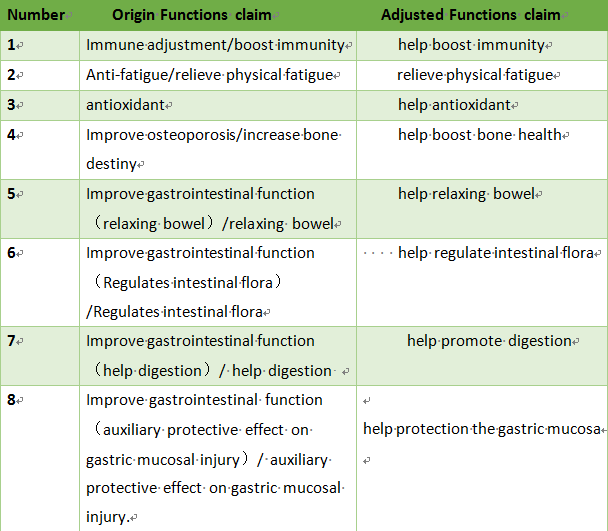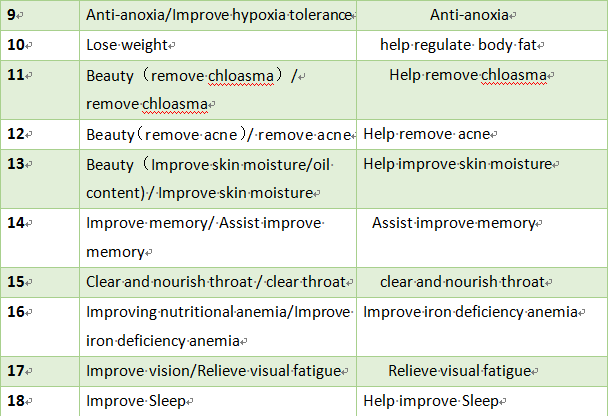 2. Health claim to be cancelled
Some of the existing health functions claim to be incompatible with the current health food regulatory positioning and health needs, especially for children, pregnant women, nursing mothers and other special groups of health functions claim should be subject to stricter supervision and management, this part of the health function should be cancelled.

The health function approved in the past historical period to be cancelled is no longer accepted for examination and approval including but not limited to the following functions.
3. Need to further research the health function claims
Due to the historical evolution of supervision, some of the existing health function claims and evaluation methods are easy to be confused with the treatment of drug diseases, it is suggested that some of the existing functional claims of positioning, expression and related functional evaluation methods to further research and demonstration, widely consulted.