Nu skin's 2018 China revenue reach $900 million, up 20%
date:2019-03-25
browse:(509)
Keyword: Nu skin's ,2018 China, $900 million
Nu Skin (NYSE:NUS) released 2018 annual results. In 2018, the company achieved revenue of $ 2.679 billion, an increase of 18% year-on-year, net profit of $122 million, a decrease of 5.83% from the previous year.
Mainland China accounted for 33 percent of revenues, up 24 percent to $887 millon.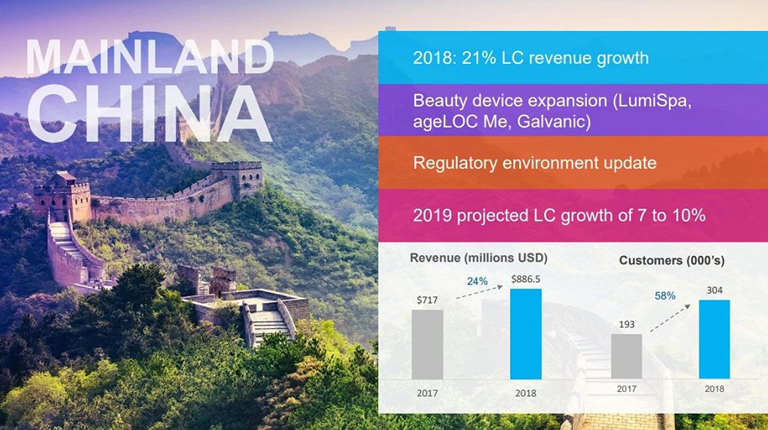 It is understood that Nu Skin has subdivided the sales data of Greater China originally disclosed as a whole from 2017. Mainland China, South Korea, Japan, Hong Kong and Taiwan have been separately disclosed, while mainland China is the fastest growing market.