$365 million, NSP China earnings up 4.5 percent in 2018
date:2019-03-22
browse:(364)
Keyword: $365 million, NSP China
On March 8, Nature's Sunshine Product, Inc. (NASDAQ: NATR) announced its 2018 results.
In 2018, the revenue of NSP reached $ 365 million, up 6.67% year on year, and net profit loss $1.2 million, a decrease of 91.30% from the previous year's loss. Among them, NSP CHINA market revenue was $29.08 million, up 45.48% year on year, accounting for about 7.97% of the total revenue, an increase of about 3% over the previous year.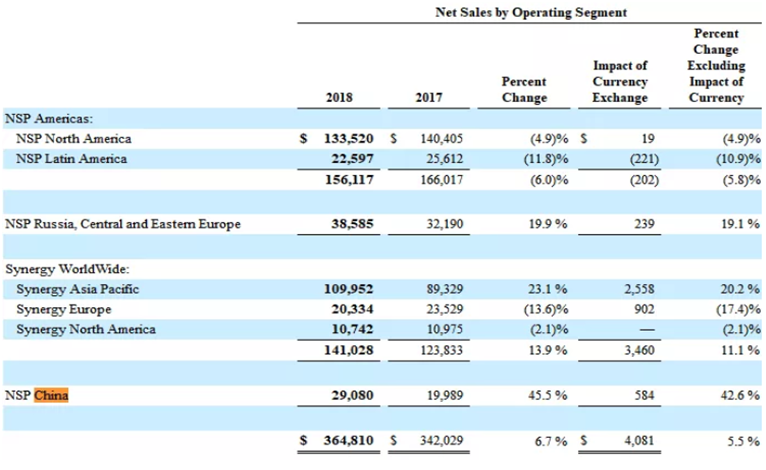 In terms of the performance distribution in China, the proportion of Digestive sector was 37.8%, which was down from the previous year, but was still much higher than that in other regions, including the US. Weight Management ranks the second place, contributing 17.0% to the performance, with an increase of about 1%. Personal Care sales contributed 10.3 percent of performance, in third place.
In the report, NSP said China's policies have a lot of uncertainties for the company's future development, including a crackdown on the direct-selling industry starting in December 2018 and the health food registration system.